Nollywood actor, Walter Anga welcomes daughter
Nollywood actor, Walter Anga welcomes daughter
Walter Anga is now a proud father of a bouncing baby girl.
2019 appears to be a year of more celebrity babies arrivals as Walter Anga welcomes a beautiful daughter.
The Nollywood actor announced the arrival of his baby girl on Sunday, February 3, 2019, on his Instagram page. An obviously excited new dad couldn't hide his joy as he shared a photo of the baby with a cute caption.
"A baby is a blessing. A gift from heaven above, a precious little angel to cherish and to love…Having my baby girl in my arms today takes away all of my worries and stress. A sense of complete and total peace comes over me… Welcome to the WORLD, my little princess. I give God all the glory,"he wrote.
Congratulations Walter Anga on the arrival of his newborn baby from all of us at PULSE.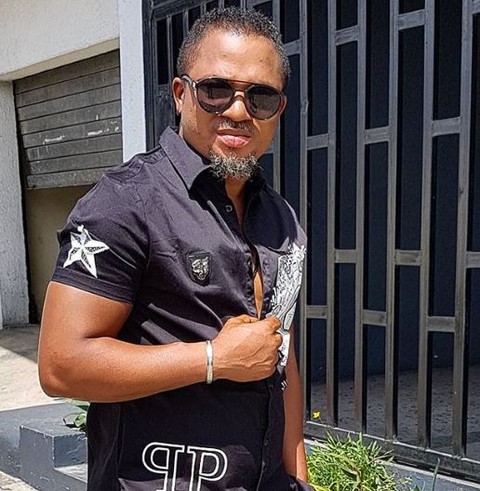 Walter's baby comes less than a week after another Nollywood star, Seun Ajayiwelcomed a baby son
Seun Ajayi welcomes son with wife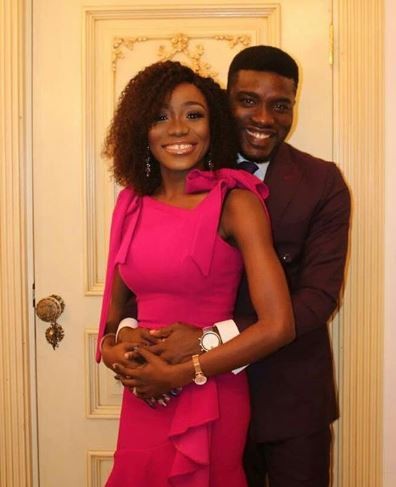 Seun Ajayi is one the happiest people on earth at the moment as he welcomes a bouncing baby boy with wife. The Nollywood actor announced the good news on via his Instagram page on Friday, January 25, 2019, where he shared photos of the baby and his wife. In his post, he celebrated his wife and went on thank God the arrival of the baby who he named, Modebare.
"21 days ago, God showed himself faithful and true blessing us with a bundle of true joy! First, let me celebrate this amazing woman @damibiyi. It's only after you have stuck by your wife from day one through to delivery that you will find new levels of respect for her. I love you, baby, thank you for all the sacrifices to make this happen.
"And to my Son, Modebare, know this, your daddy loves you so much I can't even describe this feeling in words. Thank you, Lord, for the privilege to be a husband and now a father! #Grateful #IamADaddy #FamilyOverEverything," he captioned the photos.
Seun and Dami got married in 2017, in a wedding ceremony which will forever remain one the most talked about celebrity wedding because of the dramatic 'Kiss your bride scene.'
Drop comments below :-
Download song kindy x ft venez X sunny t
Kindy x is a calabar based singer,putting into work with his recent song titled "hustle" comes up with this thrilling sound featuring venez and sunny t aka calabar phyno titled NO BE RUSH get this thrilling sound and thank me letter
Nigeria stands still for BBNaija auditions
Nigeria stands still for BBNaija auditions
AUDITIONS for the fourth edition of Big Brother Naija which held over the weekend in eight different cities experienced a huge turnout.
Thousands of young people flooded the venues with hopes of being chosen as housemates in the Big Brother Naija House competing for the ultimate prize.
And while other venues like Abuja, Benin, Calabar, Enugu, Ibadan, Port Harcourt, and Warri had a manageable crowd, that of Lagos was off the roof with estimated figures of attendees put at 6, 000 on Friday, the first day of the audition.
The remaining seven venues hosted about 13,000 participants. Many have compared the audition crowd to typical carnivals and other religious concerts.
In Lagos, a BBN hopeful, Thompson Alade, proposed to another hopeful,  Jessica Arowolo, to marry him.
Interestingly, Thompson met her at the audition. There were shouts of jubilation as fellow contestants took pictures and videos of the proposal. Jessica who hopes to get into the Big Brother Naija house so she can showcase her business to the world is a cosmetologist who produces skin care products while Thompson is an aspiring musician.
According to a release from representatives of the organizers, MultiChoice Nigeria anticipated the turnout and arranged private security men, police officers and LASTMA officials, who were on ground to coordinate vehicular traffic and medical personnel were also present to manage any issues that may arise.
However, the situation on ground proved to be different at the Lagos audition centre, D Podium Event Centre, Ikeja, on Friday.
A participant, Adeniyi Adewoyin, arrived at the venue as early by 5am but it was not till about 6pm he auditioned. He noted that aside pushing and shoving, people were scaling fences to get entrance into the venue, adding that some miscreants also used the commotion to rob others. He also said people sustained injuries in the process.
"I saw two girls who was injured," he said.
"The whole place was just crazy. And it would have been better if the organisers had prepared for it. I didn't see any ambulance."
This is similar to what another attendee posted on Facebook.
Signing the post as Ivan The Terrible, the writer talked of how the crowd was uncontrollable and people resorted to pushing and shoving with several people being trampled on in ensuing melee. The writer also narrated how she saved a participant by rushing him to Lagoon Hospital, also in Ikeja.
"A guy was lying on the side of the road in just underpants matted in wet sand, filth and an oddly angled right arm," she wrote.
"He was frothing from his mouth in near throes of death and breathing laboriously.
Audition contestants were standing around gisting and laughing–paying no heed to the dying guy lying right before them."
According to her, she gathered that: "(1) He had fallen from the high fence while trying to scale, dislocated his right arm and had a near fatal seizure. (2) He had immediately been so trampled by a horde of boots against the broken metal barricade; that his entire clothes had been torn beyond recognition–and so they had to be peeled off his body and stacked in a messy heap close-by while his near-lifeless body was  dragged across the road and deposited beside the gutter. (3) His both I-phones had been stolen, plus his wallet, credit cards, international passport with Dublin and Canada Visas."
She also said that while she was at the hospital, she learnt others were affected in the melee.
Drop comments below:-
Popular Actress, Funmilayo Ogunsola Ijewuru Suffers Heart Attack, Dies In Ibadan
Popular Actress, Funmilayo Ogunsola Ijewuru Suffers Heart Attack, Dies In Ibadan
Veteran Nollywood actress of the Yoruba movies genre Funmilayo Ogunsola popularly called Ijewuru has died in Ibadan, Oyo State yesterday.
late Funmilayo Ogunsola was one of the wives of the late "I show Pepper". According to reports, she died of heart attack on Monday morning, February 4th 2019 at her residence in Ibadan.
The news of her death was broken by one of her children Adebisi Olasumbo Ogunsola on Facebook:
I never thought I'd ever use these pictures to say RIP to you ma but who am I to question you, God?. Mother like you is scarce.
A very good, prayerful, and friendly mother to all. We (Ogunsola Isho Pepper) are all going to miss you Grandma Ogunsola Funmilayo Iya Ijewuru. May God forgive you of all your shortcomings🙏 😭😢😵😷 and grant you eternal rest🙏. Rest on the Bossom of our Lord Christ till we meet and part no more.
Drop comments below:-